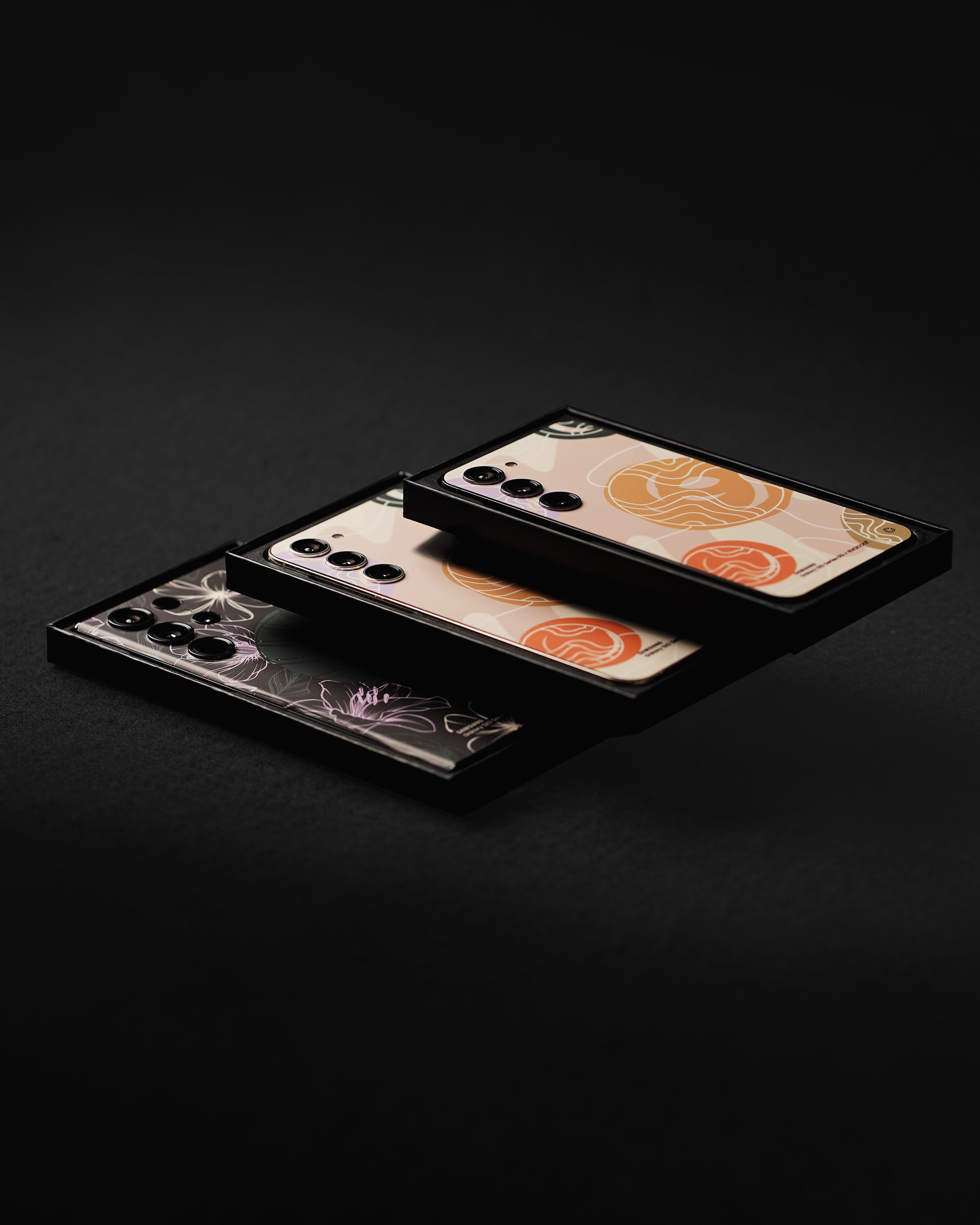 Introducing the exclusive Foliate and Celestial skins, a result of the collaboration between Samsung Galaxy S23 Series 5G and Exacoat.
These limited-edition skins are only available during the Samsung Consumer Launch event and for the first 10 transactions each day.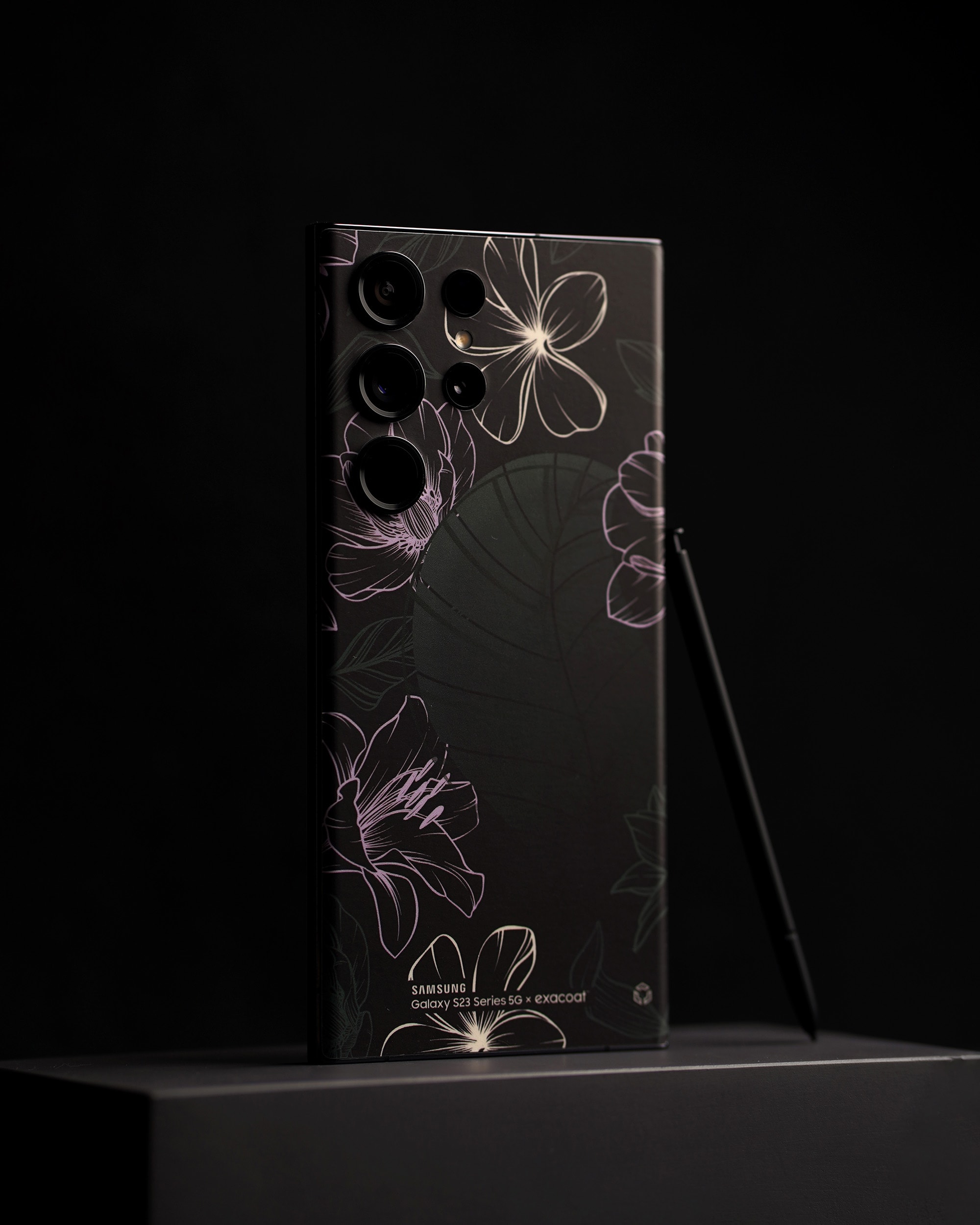 The interweaving of the flowers and leaves symbolizes the synergy between multiple entities coming together to create something beautiful and harmonious. The artwork celebrates the power of collaboration, highlighting the potential for innovation and growth that can arise from a successful partnership.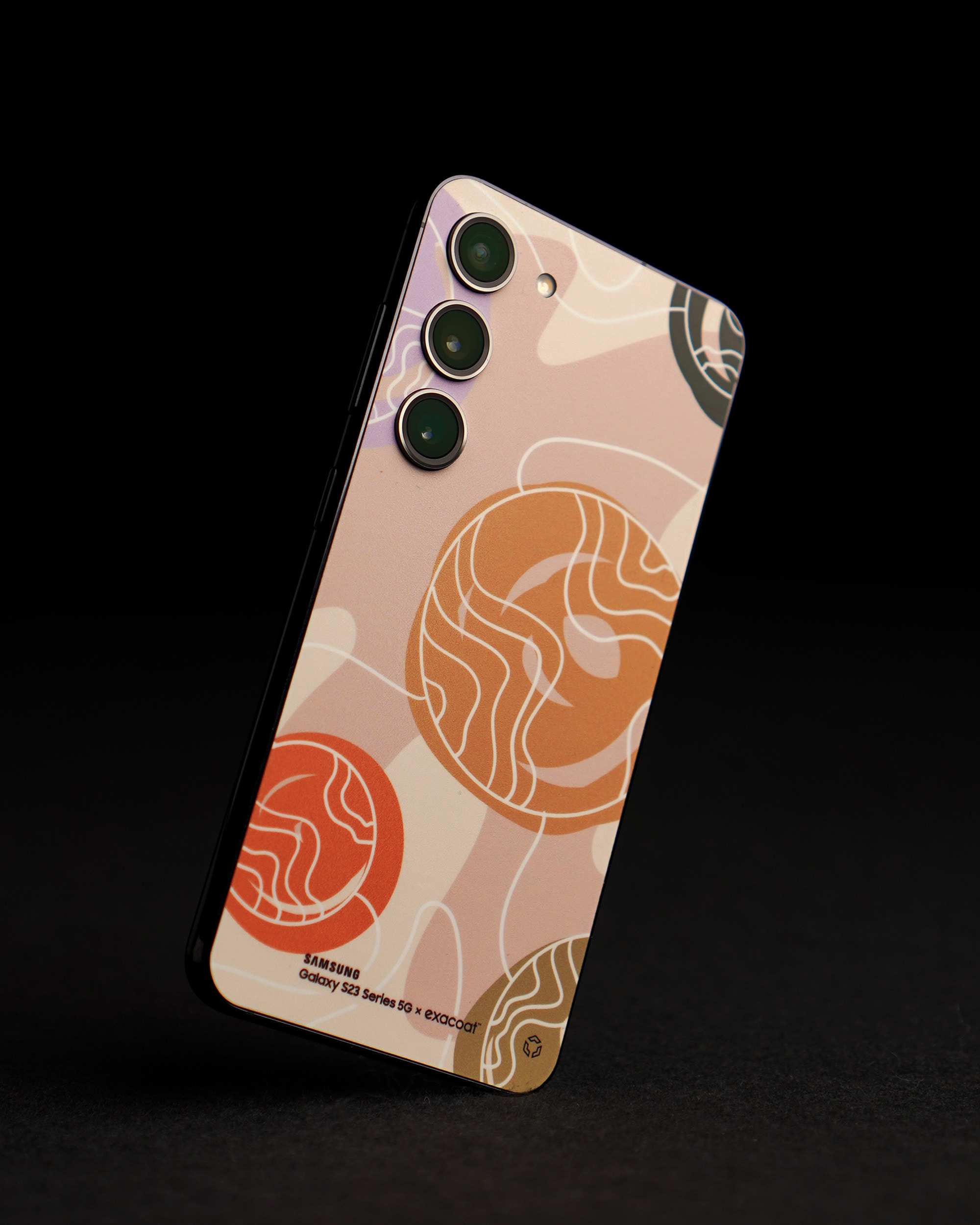 This collaborative art picture features five circles with different light colors and planets connecting them. The colors and planets may symbolize the interconnectedness of the universe, and the artwork invites contemplation on the beauty of the natural world and the power of collaboration.